New Law about Unfair Contract Terms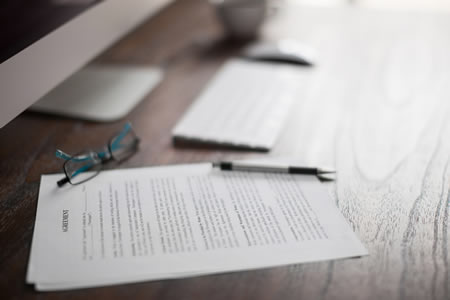 From 12 November 2016, a new law will protect small businesses from unfair terms in small business standard form contracts.
What contracts are covered?
The law will apply to a small business standard form contract entered into, renewed or varied on or after 12 November 2016. A standard form contract is one that has been prepared by one party to the contract and where the other party has little or no opportunity to negotiate the terms – in other words its offered on a 'take it or leave it' basis. A small business contract is a contract which must include all of the following :
it is for the supply of a financial product, or the supply of goods or services or the sale or grant of an interest in land
at least one of the parties is a small business (employs less than 20 people, including casual employees)
the upfront price payable under the contract is no more than $300 000, or $1 million if the contract is for more than 12 months.
Types of terms that may be unfair
These include:
terms that enable only one party to avoid or limit their obligations under the contract
terms that enable only one party to terminate the contract
terms that penalise only one party for breaching or terminating the contract
terms that enable only one party to vary the terms of the contract.
Only a court or tribunal can decide that a term is unfair, meaning that it is void and not binding on the parties. However, the rest of the contract will be binding, to the extent it is capable of operating without the unfair term.
Some terms are excluded
Terms that define the main subject matter of the contract
Terms that set the upfront price payable
Terms that are required or expressly permitted by another Commonwealth, state or territory law (e.g. permitted under the Franchising Code or another prescribed industry code).
For advice on whether terms may be unfair, please contact us.