The not so "Ho, Ho, Ho" side of Christmas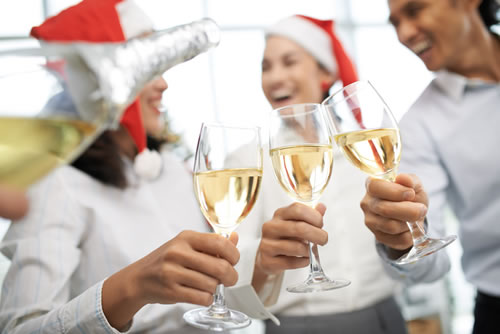 Most of us enjoy a bit of tipple over the Christmas season, but for some reason that strange animal known as the "Work Christmas Party" can bring out the worst in some people, possibly because when you mix the evils of drink with workplace politics or rivalries, it can be an unhealthy mix.
Employers also need to be aware of the fact that they can be held liable for injuries sustained by employees at work functions if they are not properly managed. Injuries can be the result of uncoordinated exuberance or even assaults, but bullying and sexual harassment are not uncommon and inappropriate use of social media also needs to be controlled, particularly because something that may seem innocuous in a photo may have unforeseen consequences. A couple of mates in a semi-drunk pose is all good fun, but inadvertently catching someone kissing someone they shouldn't be in the background could have more serious consequences. Photos are like elephants -they never forget!
So here are a few hints for employers to keep things safe, while still having some fun:
Make sure you have social media and bullying/harassment policies in place and remind employees of their obligations in terms of those policies before the event.
Consider hiring a private venue for the function and make sure it's close to public transport or possibly even arrange transport for employees. Arranging for several responsible employees to provide shared transport is another option.
Appoint a couple of more senior employees to stay sober and monitor and deal promptly and appropriately with any incidents which may arise. Senior management need to earn their higher salaries, while the people who do the real work let their hair down.
Control the amount of liquor available at the function (within reason of course).
Make the start and finish times of the event clear to employees and ensure they understand that the after party doesn't fall within the ambit of the main function.
Apart from those sobering thoughts (excuse the pun) best wishes for the festive season and may you and your loved ones have a prosperous and fulfilling 2019.